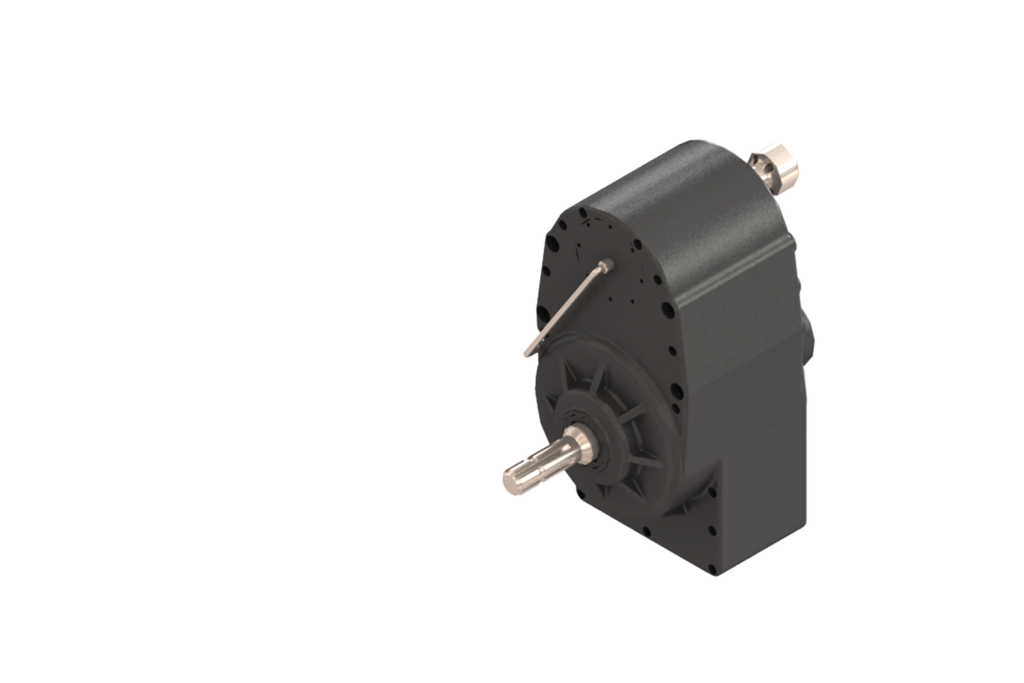 Coming soon Aries 220 2 SPEED
---
Under development, the new front power take-off ARIES FPTO 2 Speed.
Designed for applications on High Range tractors, the new FPTO ARIES enables the selection of output shaft rotation speed, based on the maximum Power regime or Maximum Couple regime of the tractor engine.
The choice of suitable gear ratio enables the optimisation of installed agricultural tool functionality thus achieving considerable savings in machine use.